716 Playlists – Natural Self Playlist

07.09.10 - Guillaume - 716lavie
Today it's Natural Self's playlist.
Check his work → here and dont miss his latest mix on potholes blog → A Sound A Feeling
Enjoy ! Be natural, be yourself !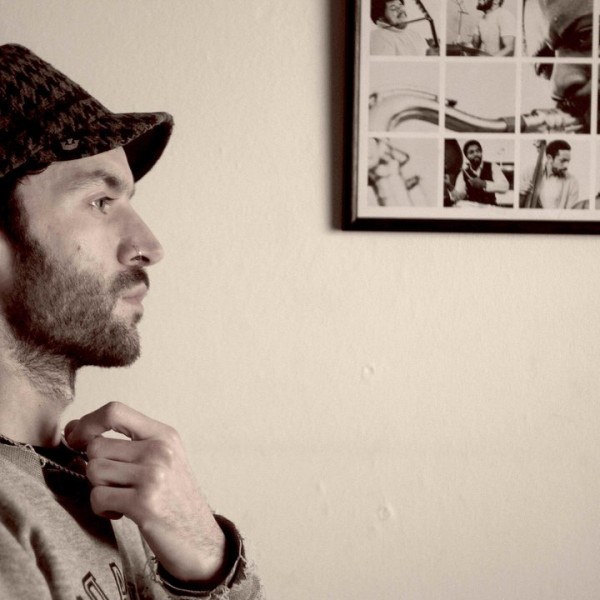 1) Curtis Mayfield – Right On For The Darkness
Curtis was a master of his art. Production, arrangement, song writing the whole lot. He was in total control of his powerful sound.

2) Massive Attack – Psyche
I've been an on-and-off fan of Massive Attack over the years but this track from their most recent album is great. Martina Topley-Bird is excellent on this. Beautiful and haunting.
3) Gonjasufi – Ancestors
A great combination of Flying Lotus production and Gonjasufi's cracked and mysterious vocal. Entirely modern music.

4) Dorothy Ashby – Come live with me
In someone else's hands this may have been kitsch but Miss Ashby infused this piece of music with a spiritual mood that takes it to a higher place.
5) The Black Keys – Never Going To Give You Up
Whatever the Black Keys do they do it with style. This cover of the Jerry Butler song is deep and heavy, just like it should be.

6) Lloyd Miller and The Heliocentrics – Fantasia Pt.1
An interesting collaboration between Persian music expert Miller and the Helio's. This has an unmistakable eastern vibe and it works perfectly. And Malcom Catto's drumming style is instantly recognizable, I love it every time.
7) Donald Byrd – Christo Redentor
Totally unlike most of Byrd's music this is a cover of a Duke Pearson tune and as good as the original is, I think this one is better. A deeply graceful piece of music, I will listen to this until my dying day.
8) Exile Feat. Blu – Love Line
Simple and sweet. Great producer, great MC. Good hip hop still lives.
9) Natural Self – Street Spirit
Ok so I had to put one of my own in! This was done just because I felt like it. In tribute to Radiohead really, no big statement. I plan to do more vocal stuff so this was good practice.
10) YULT & Tanya Auclair – Mark Your Way
YULT is a dope new producer who recently remixed one of my tracks. Miss Auclair is also just beginning to make her presence felt on the scene. They're doing it in fine style. You'll be hearing a lot more from them in the near future.
Vous pouvez effectuer un don pour me permettre de continuer à effectuer mon travail en toute indépendance et à vous fournir des plans correctement sourcés.
A question? A reaction? We'd love to hear your feedback!