716 Playlists – Dj Rocca from Ajello Playlist

22.12.11 - Guillaume - 716lavie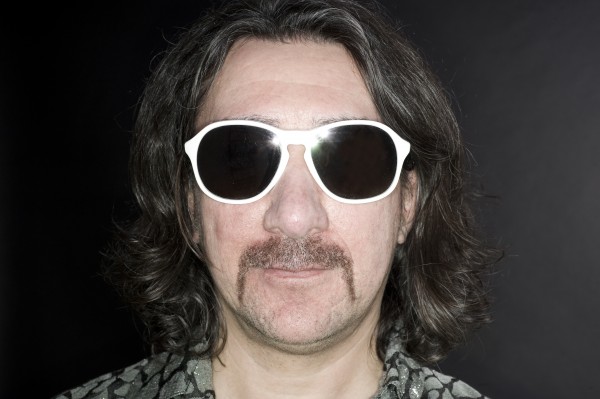 It's time to welcome back my italian friend Dj Rocca from italian duo disco kings "Ajello" for a dope playlist.
Dj Rocca had already made an Exclusive Mix for 716 called "Sabrer Mix".
He and his partner in crime Fabrizio Tavernelli have just released a new album : "Smells like too cheesy".
AJELLO – Smells Like Too Cheesy ALBUM – Radio Ajello Promo Mix by Ajello
1. AJELLO feat. Krisma – Coconaut Explosion
2-AJELLO feat. Fred Ventura – My Rhythm
3-AJELLO feat. Hard Ton – Chocolate Black Leather (Album version)
4-AJELLO feat. Jyoti – Lazy Days
5-AJELLO feat. Amari – Just For Them
6-AJELLO – El Charro
7-AJELLO feat. Kristina – Show Me Now
8-AJELLO feat. Bengi – What's The Matter?
9-AJELLO feat. Jyoti – So You Are
10-AJELLO feat. Don Chico – Chabre
11-AJELLO feat. Hard Ton – Dream Of Paradise
12-AJELLO feat. Fred Ventura – Someday
Dj Rocca has also released end of november the second volume of his adventures with Dimitri From Paris : the "Erodiscotique EP 2".
Dimitri From Paris & DJ Rocca – Erodiscotique EP 2 by Ajello
Ok, ready for the playlist?
I have to say, this is the quickest playlist I have ever received. 2 hours after asking, it was there, perfectly presented, no mistakes, all the youtubes links put correctly, Luca was enthusiastic about doing it and so am I. Grazzie Luca!
1) African Head Charge – Family Doctoring
I'm a big fan of Adrian Sherwood and all the O.N.U. Sound catalogue. When I was a teen I used to discover all these dubby / new wave experimental records, with great studio skills, enormous respect for the original Jamaican maestros, but with a madness touch. First African Head Charge album is always in my record box!
2) Klaus Kruger – Marokko
It's very difficult for me to choose only one track from my Innovative Communication albums collections. The 80s 'Maestro' Klause Schulze used to run this amazing electronic label Innovative Communication, and most of the release are masterpieces, really ahead of its times. Clara Mondshine, Double Fantasy, Richard Wahnfried are few of the best artists for me…and this Klaus Kruger full lenght is another great album.
3) Tenorio Jr. – Nebulosa
Brasilian music make me feel so good! When I've been in Sao Paulo for a gig, I spent all my fee buying records! Crazy but true…I visited four different records shop, and some flea markets, just to found some bossa nova, psychedelic brasilian funk, mpb music…Also in this case is very hard for me to choose only a track to show my love for this music…
4) Pat Metheny Group – Au Lait
Another great love of my music education…ECM records! I got nearly 50 or 60 album from this amazing German jazz label, and Pat Metheny is maybe the most popular artist from the ECM catalogue. This track is unbelievable…like a Nino Rota soundtrack for a Fellini's movie, but much more atmospherical, and full of positive melancholy. I could listen this track everyday and never be bored of it.
5) Caroline Crawford – Ridin' On Your Love
Yess! This track remind me first time I've been in a serious club. Usually in the first 80s clubs DJs used to spin commercial music, but not in this Discotheque in Rimini where DJs as Baldelli, Mozart and DJ Pery used to play. I can't forget my impressions when I've heard this track for the first time…I was completely stoned by this new kind music for me, a mix of funk, soul and non sense music…and the dancefloor was full of people dancing with this track!!!
6) Mr. Fingers – Stars
House music…when house music was grown I was into Jazz, Blue Note, and so on…so I discovered lately that also in this kind of music there are lots of great masterpieces. Larry Heard is one of the kings in my opinion, and this late 80s track is sooo contemporary…a timeless track!
7) Jan Hammer Group – Don't You Know
After I heard this magical track I bought everything where Jan Hammer is involved, and I discovered that he is a great jazz keyboards player as well, but most of his music that I love comes from the Jan Hammer Group. "Don't You Know" is great…everything is in only one track…funky drumming, krautrock, soul, soundtrack style and jazz as well
8) Herbie Hancock – The Twilight Clone
I'm absolutely convinced that one of the musical innovators from last century is Mr Hancock! I've the complete Herbie's discography and every record is a treasure. His journey through Hard Bop, Electric Jazz, Electro, Boogie, Disco and Funk simply say as a real Giant of Music as he is! I saw him live in trio and was one of the best concert of my life! And believe me, I've seen tons of live shows…
9) Hidden Agenda – Is It Love?
Drum and Bass, another of my great musical love! I mean when drum and bass was in the beginning, from 1995 to 2000, the first five years of great musical expressions, with big Energy and innovation into dance music…a great period where labels as Metalheadz, Good Looking, V Recordings changed dance music forever. Hidden Agenda, together with Photek, Lemon D and Peshay are my prefered artists from that period, and this Hidden Agenda track is very emotional for me.
10) Rinder & Lewis – Gluttony
If I've to choose only one track from my Disco size, this is the one! All the album is a classic and so ahead of its time! Same Moroder style, or Gino Soccio approach, but with a different point of view. This couple of producers did some of the best records for my taste, as El Coco as well, or Discognosis or Le Pamplemousse…two great teachers for my musical education.
Vous pouvez effectuer un don pour me permettre de continuer à effectuer mon travail en toute indépendance et à vous fournir des plans correctement sourcés.
A question? A reaction? We'd love to hear your feedback!