716 Playlists – Snap, Crackle & Pop Playlist

04.12.11 - Guillaume - 716lavie
I want to give a shout to Marc from Snap, Crackle & Pop for his work.He also recently did an awesome mix that I strongly recommend you to check. His 716 playlist can't be wrong!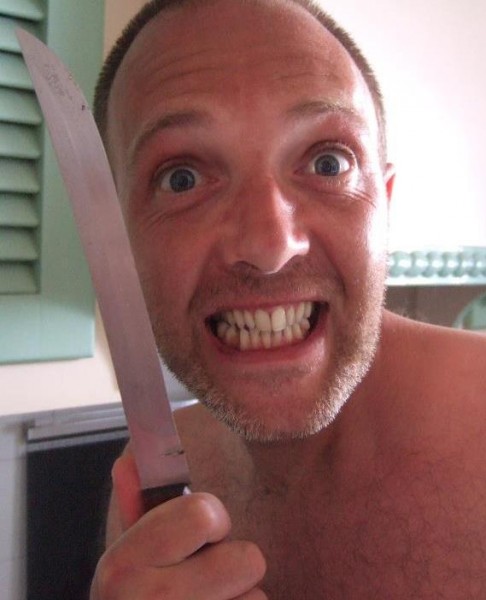 1) 69 – Desire
I was 23 years old when I bought this record back in 1994 – I still play it regularly now and it still sends shivers down my spine. The breakbeats are perfect and the track is emotionally charged, the kind of song that might find you crying on the dancefloor.

2) Sylvester – Over & Over
What can I say about this one. Leaves me with a huge grin and the urge to smother the nearest person with hugs and kisses every time I hear it. Joyous, celebratory and completely uplifting – it helps me to remember all that's good in the world.

3) Funkadelic – I Wanna Know if its Good To You
I was still full of teenage lightning when I was given a tape containing the first two Funkadelic albums. I remember thinking that this is how I always wanted Jimi Hendrix to sound. Properly wild and totally psychedelic.
4) Faust – It's a Rainy Day (Sunshine Girl)
Speaking of psychedelic. There's a really infectious and childlike sense of playfulness and fun about this song. Something that's often lacking in music.
5) The Slits – I Heard it Through the Grapevine
Could this be one of the best cover versions of all time. The Slits take an absolute classic song and completely make it their own. And with that extraordinary bass this one's a winner on the dancefloor.

6) The Gun Club – Jack on Fire
Pure punk rock voodoo poetry.
7) Khalifa Ould Eide & Dimi Mint Abba – The Tortoise's Song
Surely this album (unfortunately their only album) is one of the most affecting, beguiling, entrancing, subtle and enduring musical artefacts of all time. All of human life can be heard here.
8) Franco & TP OK Jazz – Kamikaze
I'm a relative newcomer to African music and it is the sublime music of Franco that really got me hooked. I can listen to his stuff for days on end and not tire the beautiful harmonies and the incredible guitars.
9) Outkast – Liberation
This track has it all. But mostly its got voices, voices melting through the brain like hot butter.
10) Mahmoud Guinia – Moulay Ahmed
Anybody who's been visiting my blog will know that there's a special place in my heart for the music of Mahmoud Guinia. This music is deep, deep, deep like the roots of a tree this sounds like the beginning of everything.
A question? A reaction? We'd love to hear your feedback!